The New Year's Eve is numbered. Amid the threat of corona, people are eager to celebrate the New Year. Party is organized in hotels and restaurants to celebrate the New Year. So on the other hand some people go out to celebrate New Year. Today we will tell you about some of the places in India where you can go and enjoy the New Year.
1. North East: If you are planning to go out in the new year, you can visit North East. Let me tell you that North East India has always been a center of attraction for tourists. Here you can visit Arunachal Pradesh, Meghalaya, Sikkim, Mizoram, Tripura or Nagaland. The beautiful valleys, springs, lakes and landscapes attract the tourists.
2. Gulmarg: If you want to celebrate New Year in a cool place then Gulmarg is a best option for you. Gulmarg is a great place for couples where you can spend memorable moments with your partner amidst icy plains. In Gulmarg you can enjoy wonderful natural scenery as well as recipes that make you feel like licking your fingers.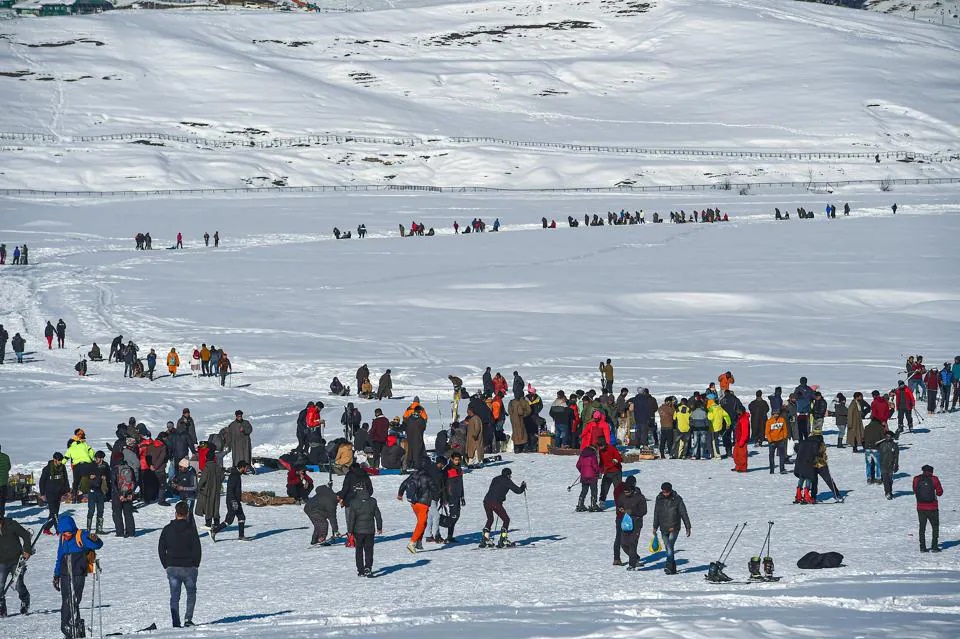 3. Goa: Let me tell you, Goa is everyone's first choice for New Year celebrations. In Goa you will find cheap beer, picturesque beaches, live music and a night party will add four moons to your New Year celebration. It is to be noted that tourists come to Goa not only from the country but also from abroad to celebrate the New Year.
4. Manali: The icy mountains of Manali are a beautiful place to say goodbye to 2021. Here you can party with your family, friends or partner. Apart from this the party is also beautifully organized at Manali Hotel. Here you can celebrate New Year in places like Solang Valley and Kufri.
5. Kerala: Kerala is one of the best destinations to celebrate the New Year in South India. Kerala has always been a best place for a beach party. The beauty of Kerala captivates every tourist. Kerala is a beautiful place for beach lovers.